Publications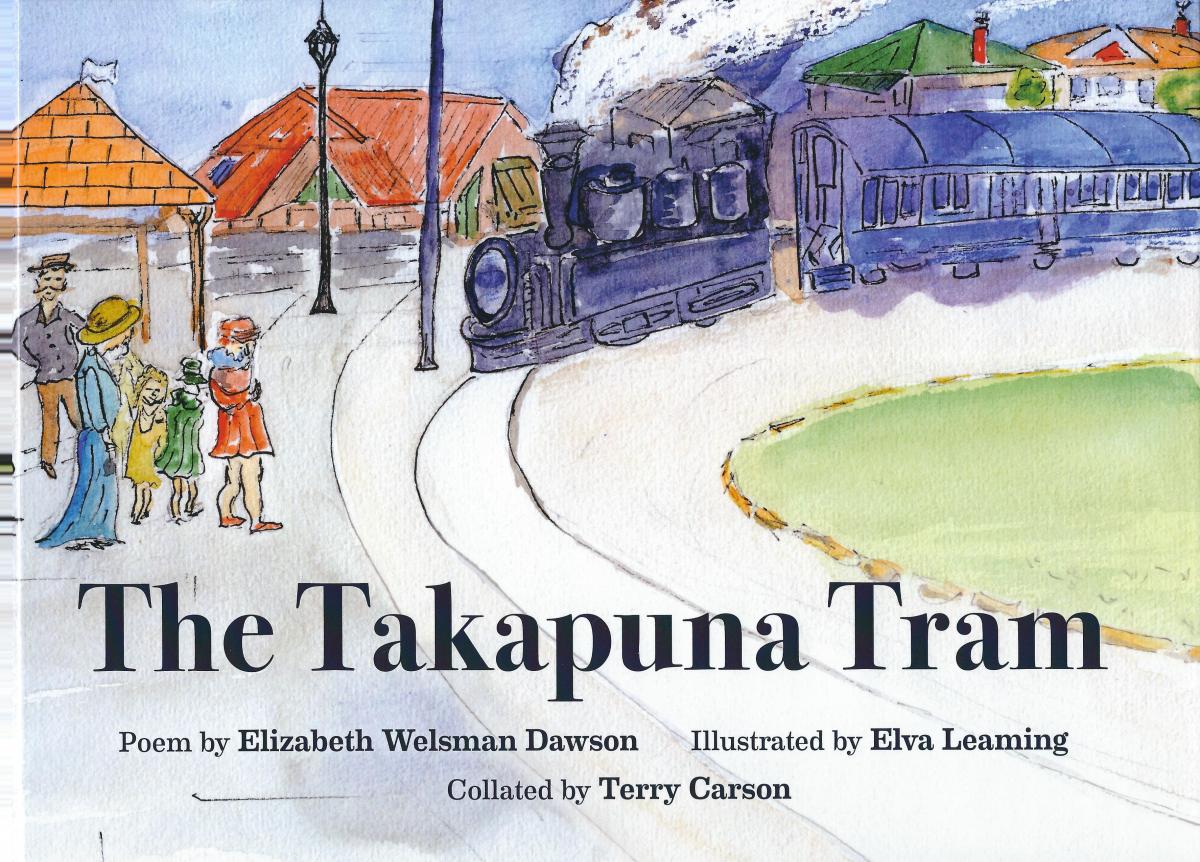 The Takapuna Tram

Return to the days of steam
In 1923 Elizabeth Welsman Dawson, a Takapuna resident, wrote and sent a humorous poem to the newspaper about the difficulties of travelling on the Takapuna Steam Tram. The noisy, black smoke belching little tram was the main means of public transport on the North Shore between 1910 and 1927.
Now almost one hundred years later Elizabeth Dawson's grandson, writer Terry Carson has taken the poem and aided by former North Shore retired librarian and artist, Elva Leaming turned the poem into a heritage style children's book telling in a delightful way the story of the Takapuna Tram. The steam tram ran from the ferry wharf at Bayswater to Takapuna, and around Lake Pupuke to Milford. Pictures and references to Jamuna, the Auckland Zoo's famous elephant, the old passenger ferries and seaplanes, together with the familiar sights of the beaches and Rangitoto Island take the reader back a century to the early days of settlement on the North Shore.
At a time when local history is becoming part of the school syllabus, The Takapuna Tram is an entertaining introduction to a colourful period of North Shore history. The rhyming humorous text and the colourful quirky art work will make this unique children's book attractive to both child and adult reader alike.
Terry Carson is delighted to bring his grandmother's poem and the Takapuna Tram back to life.
Copies can be obtained from the Alibi Press website.