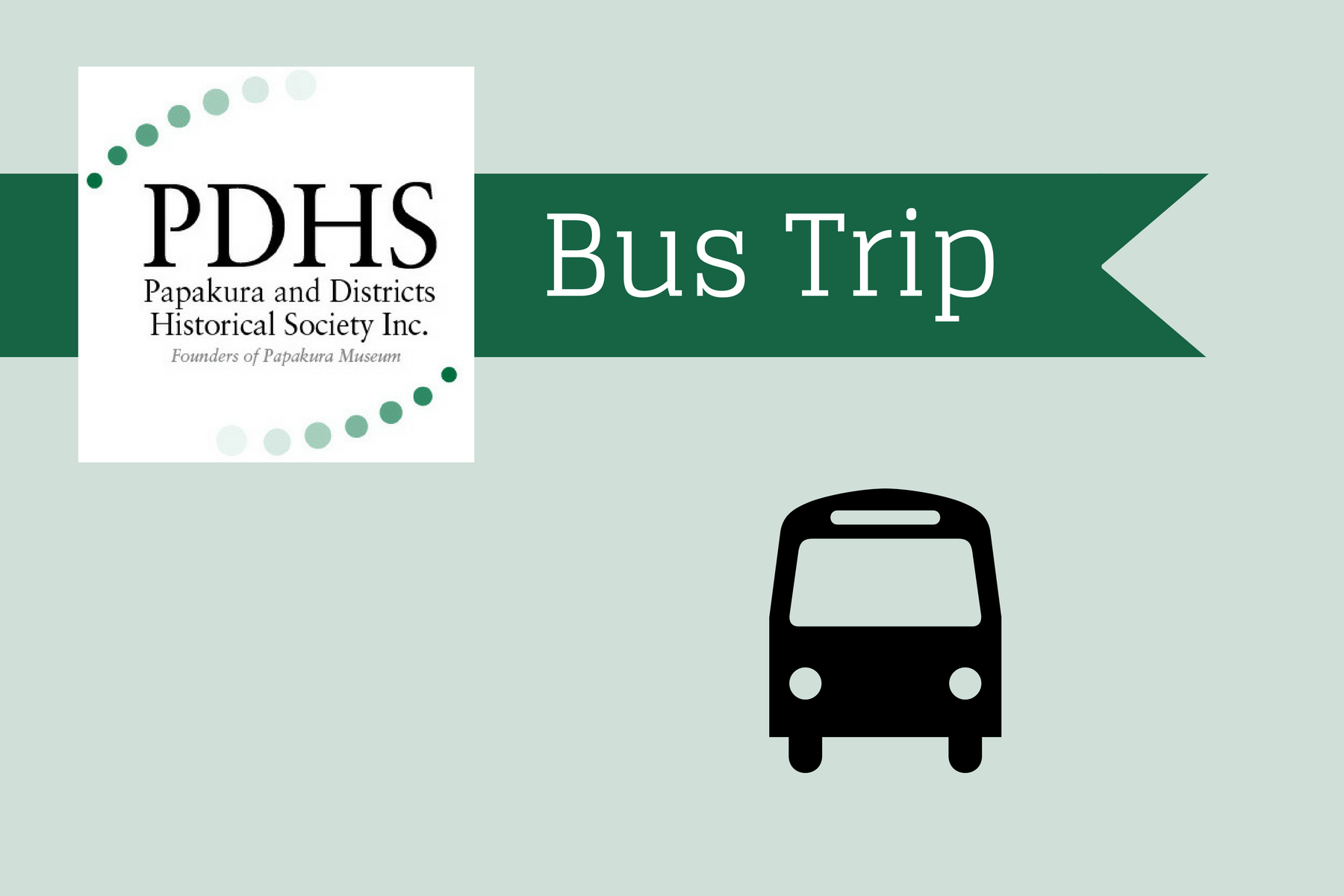 PDHS Napier Bus Trip
07/04/2018 08:00am to 09/04/2018 08:00pm
---
Information
Papakura Districts & Historical Society are having a special 3-day/2-night bus trip!
PROPOSED ITINERARY
Day 1 - Guided tour of the Putatruru Timber Museum followed by lunch in Taupo. Later, an Art Deco tour of Napier followed by dinner.
Day 2 - Visiting the Gypsy Rose Tea Museum. After lunch, tastings at a fig farm and, if there is enough interest, to Havelock North for a wine tasting. If there is enough time before dinner, a visit to the Napier Museum.

Day 3 - Visiting the Hawke's Bay Museum of Tchnology, followed by a visit to the Waitomo Caves Discovery Centre. After lunch, a visit to Te Awamutu Museum if time permits.

The trip is limited to 10 people - first come, first served!
Estimated Cost: $303.50 per person, excluding accommodation.

Accommodation Cost: Staying at Fountain Court Motor Inn: 3 share $107 pp / 2 share $99 pp / single room $220.

A DEPOSIT OF $200 WILL NEED TO BE PAID BY MID-FEBRUARY

For further information please contact the PDHS Treasurer, Erwin de Raad, on 09 269 6490
Return